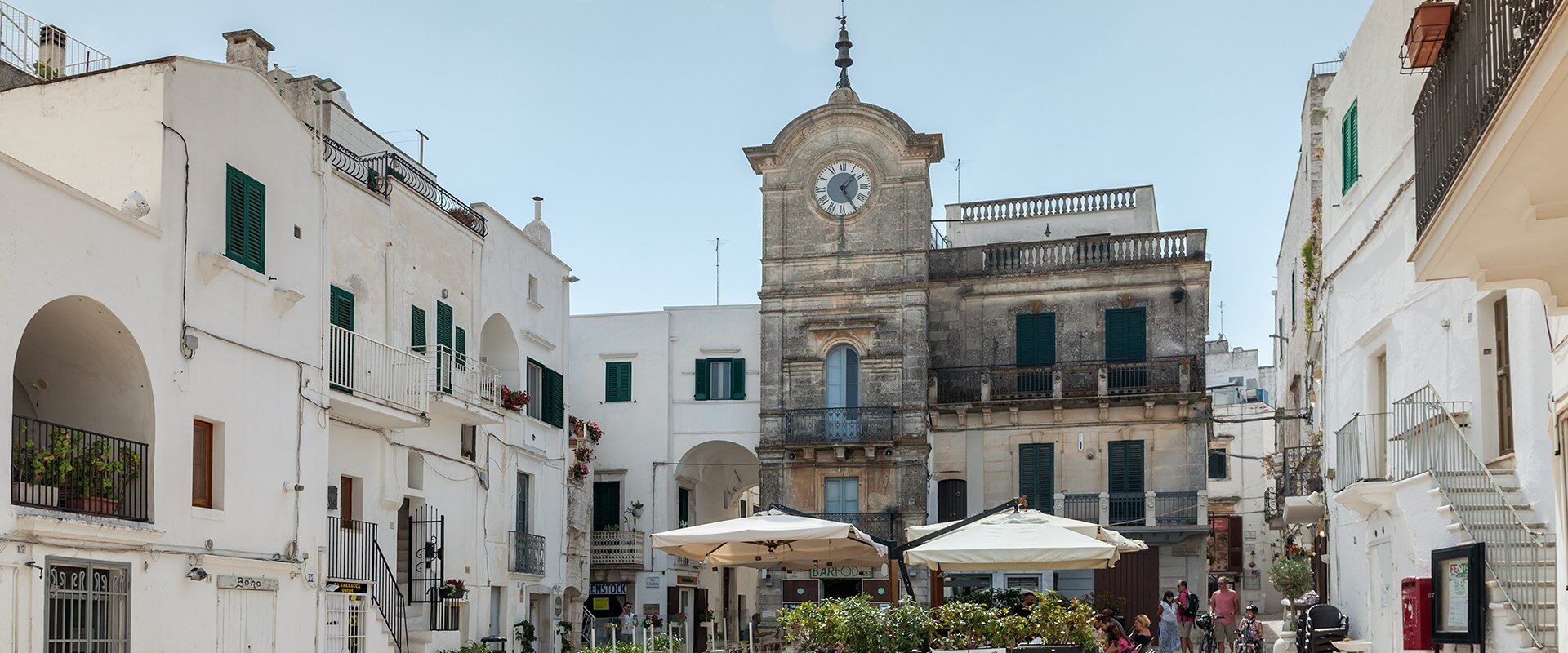 Entertainment
From the viewpoint of the public gardens the gaze opens onto the countryside of Cisternino, full of vineyards, olive groves, fruit trees, farms - the oldest of which date back to the 15th-16th centuries - and of trulli, the singular dry buildings with the dome cone-shaped covered with stone slabs. We are in the Itria Valley, a World Heritage Site protected by Unesco. Cisternino has the largest forest in the Province of Brindisi, about 200 hectares of Mediterranean scrub and pine forest subject to forest restrictions.
Museums and Galleries
Climate Museum:
in Caranna, it is a cultural container that organizes events, conferences and reviews on the environment.
Archaeological Exhibition:
the excavations opened under the Mother Church can be visited.
The dish of the village
Friselle, cacio-ricotta, extra virgin olive oil, capocollo, are special in Cisternino. Like, of course, the orecchiette (with sauce with pecorino and ricotta cheese, and in the variant with turnip tops and salted anchovies), mashed beans and the typical gnummareddi, rolls of entrails. Cisternino is above all known for the butchers in the historic center, connected to the taverns: outdoors, on wooden tables and with a bottle of wine, meat bought at the counter and cooked on the spot is consumed.